Events, Communities
correspondences #6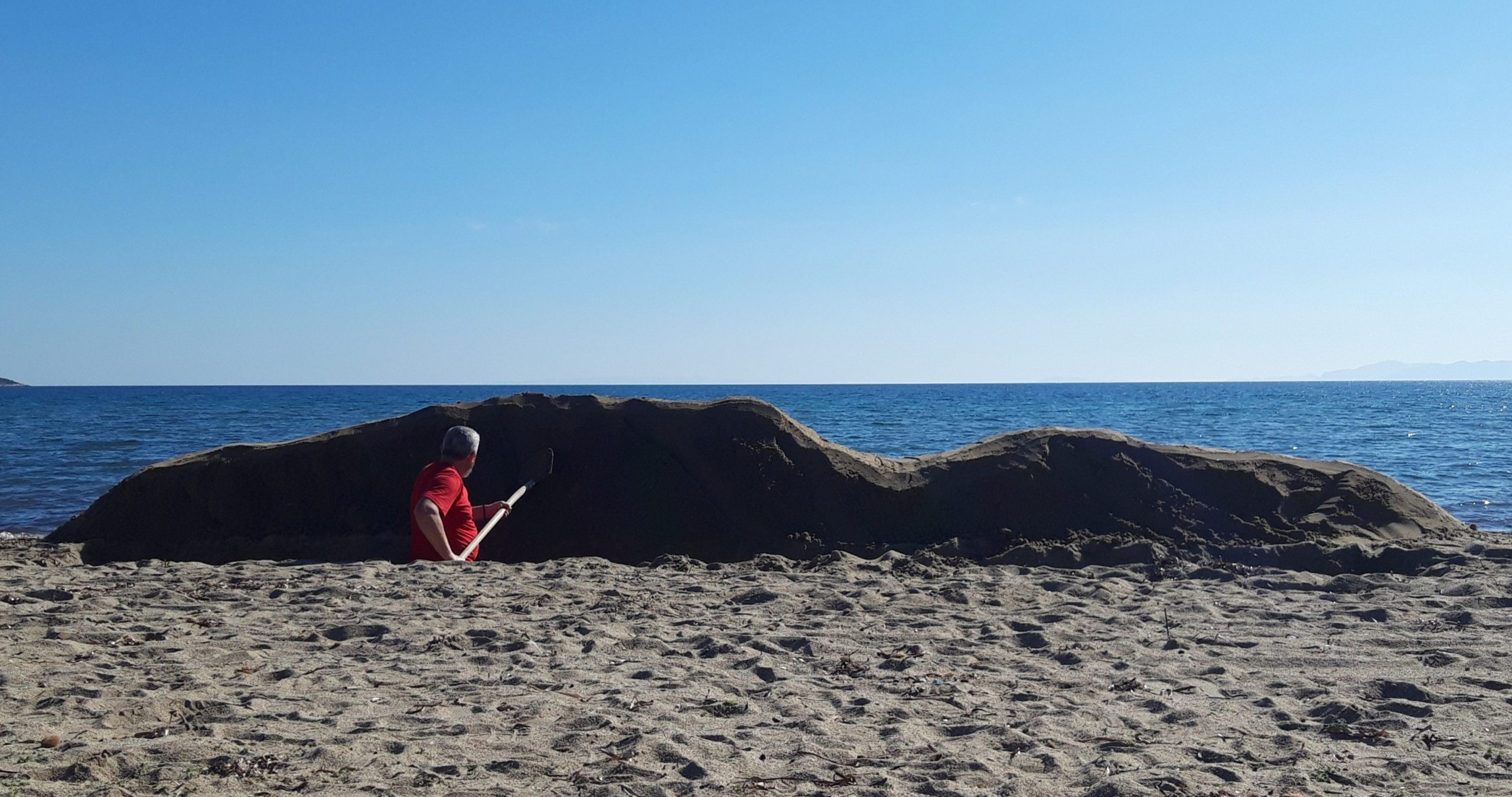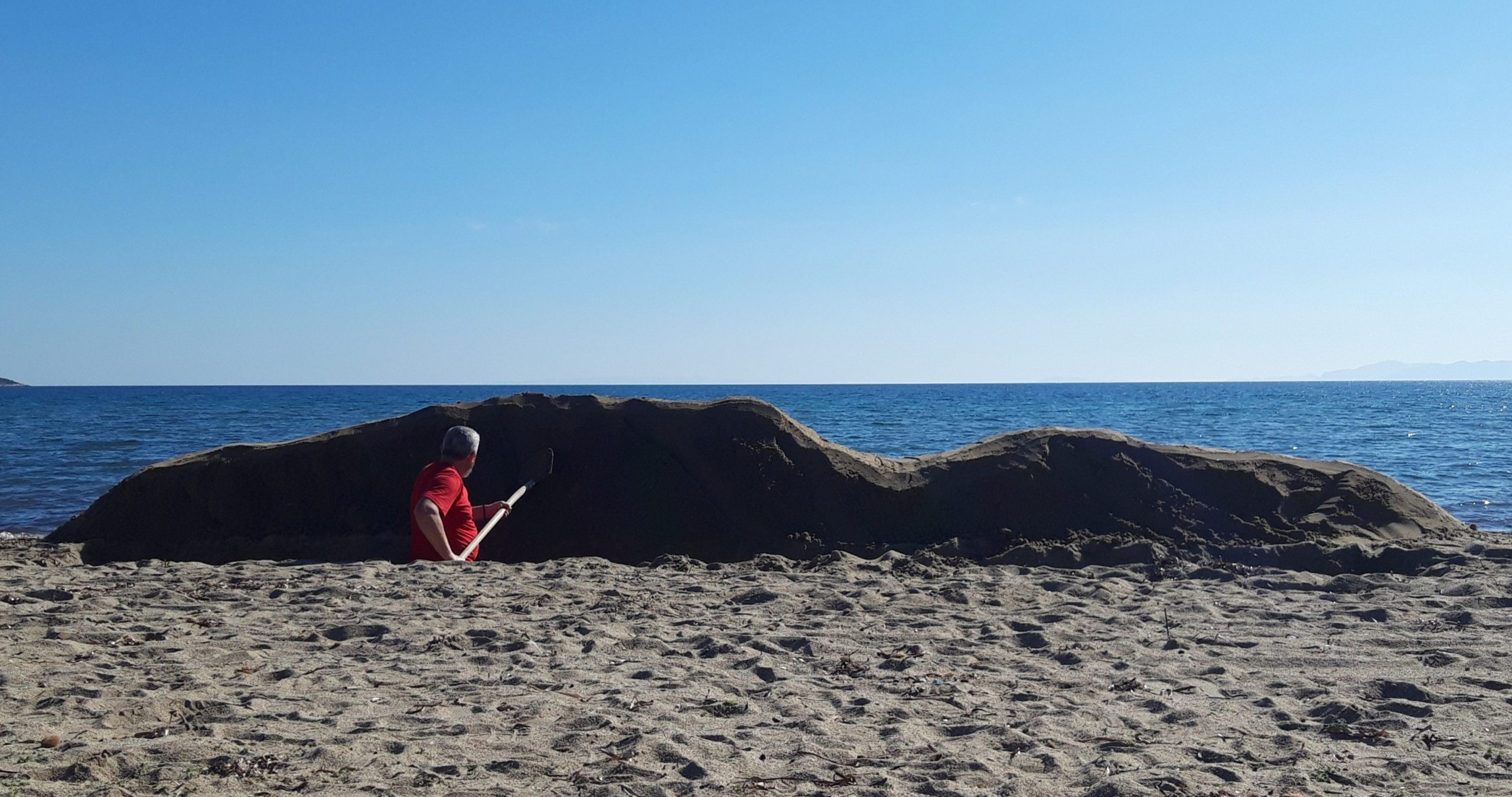 Produced:
on the occasion of the screening of Plato's Academy
by Filippos Tsitos (2009, 103 min, Greece/Germany)
VO Greek with English and Arabic subtitles
With Antonis Kafetzopoulos, Anastas Kozdine, Titika Saringouli, Giorgos Souxes, Konstantinos Koronaios, Panayiotis Stamatakis, Maria Zorba
&
My English Cousin
by Karim Sayad (2019, 122 min, Switzerland/Qatar)
VO English and Arabic with English and Greek subtitles
Curated by:
AIN & locus athens
As part of the collective cinema project Unfortunately, it was paradise, AIN in collaboration with locus athens invited filmmakers, artists, curators, activists, to respond and reflect on each screening either through texts, visual essays or online conversations. These Correspondences will create a framework for the screenings and allowing for multiple readings interspersed in time.
Correspondences #6: are a series of four podcasts by curator, writer, researcher and performance artist Yasmina Reggad and a video by artist and architect Sofia Dona inspired by Plato's Academy by Filippos Tsitos and My English Cousin by Karim Sayad.
Watch Sofia Dona's film, Mountains Come first with English and Arabic subtitles.
Listen to Yasmina Reggad's podcasts Home Away Kit:
I. The Shit Life Syndrome
II. Working Class Heroes
III. Algerian Wedding
IV. & V. Life is Confusing at this Point
Creation: Yasmina Reggad · Voice Over: Yasmina Reggad & Didascalie (AN AI) · with an impromptu intervention of : Yamine El Atlassi, Khaled Bouzidi, & Militant women of the Algerian Hira recorded by journalist Nadia Madassi on 22 February 2020, as they were singing 'Ana Houra Fi El Djazair' (I am free in Algeria) by Miriam Makeba · Montage: Yamina El Atlassi · Sound Recording From: My English Cousin by Karim Sayad, Close up films, 2019 · Comissioned by: Delphine Leccas and Maria-Thalia Carras as part of Unfortunately, It Was Paradise, Curated by AIN and Locus Athens · Supported by: Rosa Luxembourg Foundation · Thanks to: Karim Sayad and Close up Films
–
Sofia Dona is an artist and architect. In 2018, she was awarded the City of Munich Prize for Architecture and in 2015 a Fulbright scholarship. Her work has been exhibited in various spaces such as the Μunicipal Institute of Art and Culture in Tijuana (2019), the association neue Gesellschaft für bildende Kunst-nGbK in Berlin (2017), the Foundation Sandretto Re Rebaudengo in Torinο (2016) and the National Museum of Contemporary Art in Athens (2013). In July 2020, she presented the work Macho Sounds/Gender Noise at the museum Staatsgalerie in Stuttgart in collaboration with Daphne Dragona. In 2019, she presented her solo exhibition Voyageurs at the Kunstpavillon in Innsbruck, and the site-specific work Applaus at the Munich Central Train Station, in the context of the public art program of the City of Munich. In 2021, she is currently a resident at the Bauhaus Residency Dessau. Since 2018, she is co-curating Aphrodite* queer-feminist film festival in Athens. As a member of the Errands group, she has participated in exhibitions with projects such as the Epicurean Garden (Matera Cultural Capital, 2019), Summer Ladders (1st Istanbul Design Biennial, 2012) and Transporting Utopia (2nd Athens Biennale, 2009).
~
Yasmina Reggad is an independent curator, writer, researcher, dramaturge and performance artist based in Brussels, Belgium. She holds an MA in Medieval History from the Sorbonne University. She co-funded aria (artist residency in algiers) and previously worked at the Delfina Foundation and Art Dubai Projects. She is currently the co-curator of the French Pavilion at the 59th Venice Biennale represented by artist Zineb Sedira.
Yasmina Reggad has conceived exhibitions, screenings, talks, performance and educational programmes at CENTQUATREPARIS (France), Tate Modern and Institute of Contemporary Arts (UK), Madrassa – l'Atelier de l'observatoire (Morocco), and regularly contributes essays on contemporary art and performance art.
Yasmina Reggad's performances were recently staged at KANAL – Centre Pompidou and Kaaistudio's (Belgium), Jeu de Paume (France), Tabakalera International Centre for Contemporary Culture (Spain) and the Warsaw Biennale (Poland). She is a 2019-2030 Fellow of the Sundance Institute Theatre Program.