Events, Communities
unfortunately, it was paradise*#4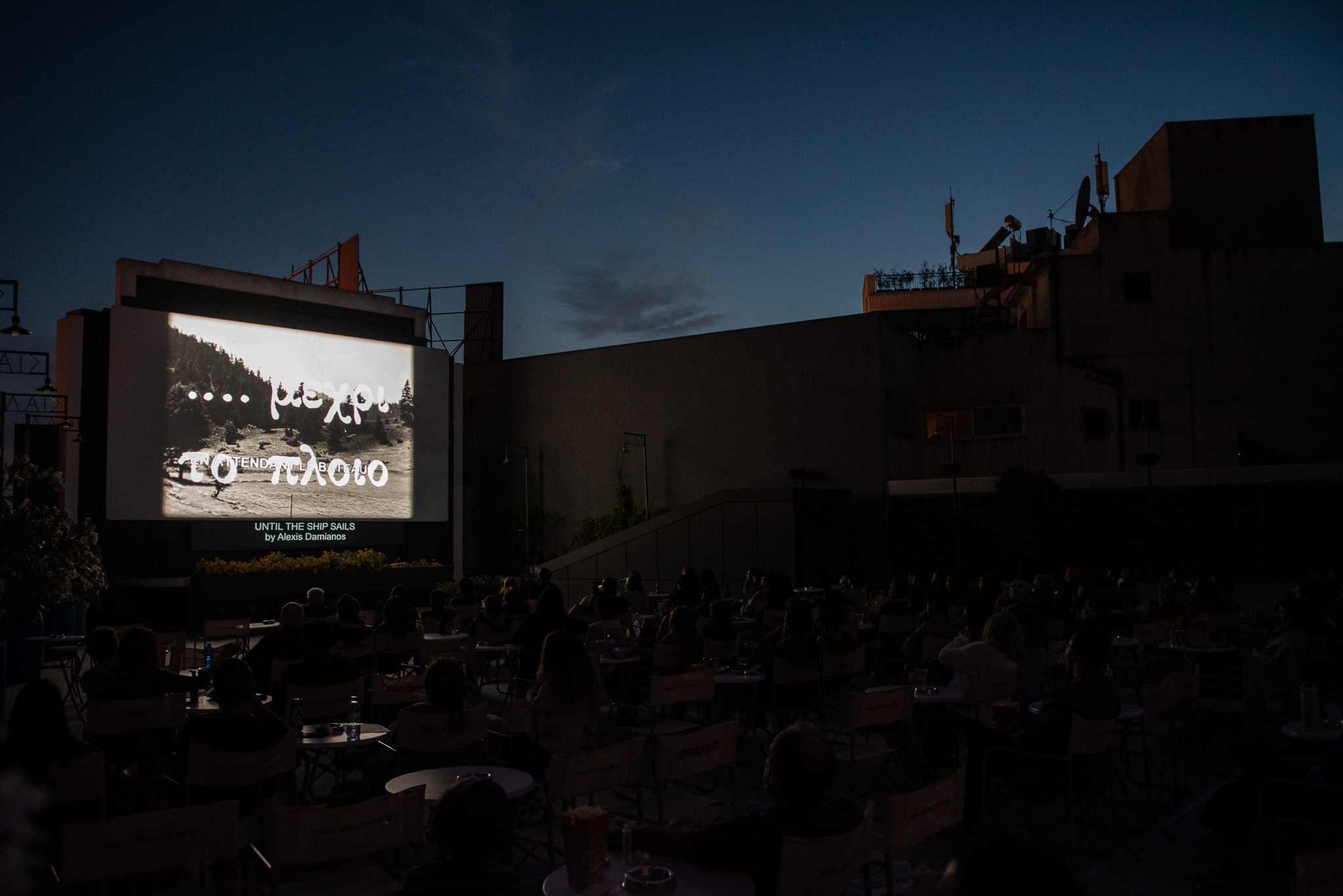 Films screened:
Until the Ship Sails
by Alexis Damianos (1966, 93 min, Greece) / VO Greek with English subtitles
With Christos Tsangas, Alexis Damianos, Eleni Bourbouhaki
&
Poisonous Roses by Ahmed Fawzi Saleh
(2018, 70 min, Egypt/France/Qatar/United Arab Emirates)
With Mohamed Berakaa, Safaa El Toukhy, Ibrahim El-Nagari

Screening time & address:
31 May 2021 at 21:00
Greek Film Archive
136 Megalou Alexandrou
Athens 10435
&
2 June 2021 at 21:00,
Cinema Flery
Skippi 5-7, 17675, Kallithea


Film program curated by:
Delphine Leccas
Technical Director:
Nikos Konstantinou
Until the Ship Sails, the first film screened at the fourth session of Unfortunately, it was Paradise* narrates the journey of a rough mountain man (played by Alexis Damianos himself) as he moves towards foreign greener pastures. Damianos documents the inner drama of outcasts who are incapable of putting roots down anywhere. Through three episodes, the storytelling reflects on three stages of a man's evolving sexuality: attraction, eroticism and sexual repression.
Based on the short stories The Ring by Spelios Pasagiannes, Nanota by Gregorios Xenopoulos, and a modern popular Greek song, Alexis Damianos' debut is a stunningly poetic and intimate story.
Actor, writer and filmmaker, Alexis Diamanos (1921-2006, Athens) studied at the National Theatre of Greece and the philosophy department of the University of Athens. With only three films (including the acclaimed Evdokia, 1971), he is considered one of the most emblematic figures of New Greek Cinema and his work to be among the most important films in Greek history.
~
Poisonous Roses by Ahmed Fawzi Saleh, the second film screened in the fourth session tells the story of Saqr who wants to flee to Italy from Cairo's old tannery district where he lives and works. His sister, Taheya tries to prevent his migration at all costs
Set in the same milieu as his striking documentary debut, Saleh's sophomore effort centers on the obsessive relationship between the sister and her apathetic brother. Based on Ahmed Zaghloul Al-Shiti's 1990 cult novel Poisonous Roses for Saqr, Saleh's bold adaptation transforms the novelist's lucid text into an elliptical narrative. This is a stark and humane, brutal and beautiful portrait of Cairo's working-class. With stunning shots of the towering scaffolding in the tannery, juxtaposed with touching scenes in which the everlasting love between brothers and sisters prevails.
Ahmed Fawzi Saleh (born in 1981, Egypt) took part in several documentaries as a scriptwriter and a researcher. His short documentary Living Skin (2011) was screened in many international film festivals while his first feature Poisonous Roses was premiere at IFFR 2018.
*Unfortunately, It was Paradise: Selected Poems by Mahmoud Darwish
Supported by:
Under the auspices: