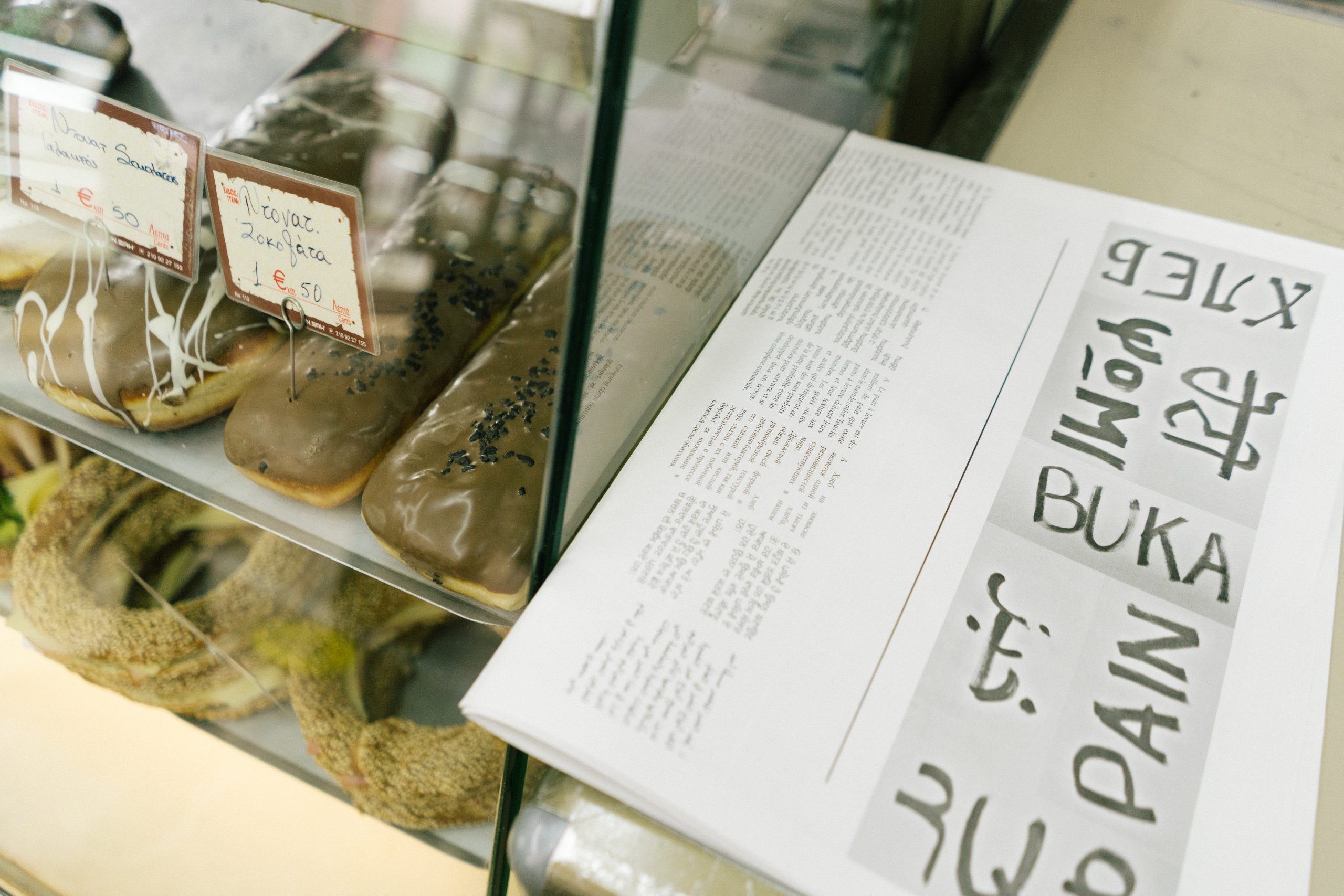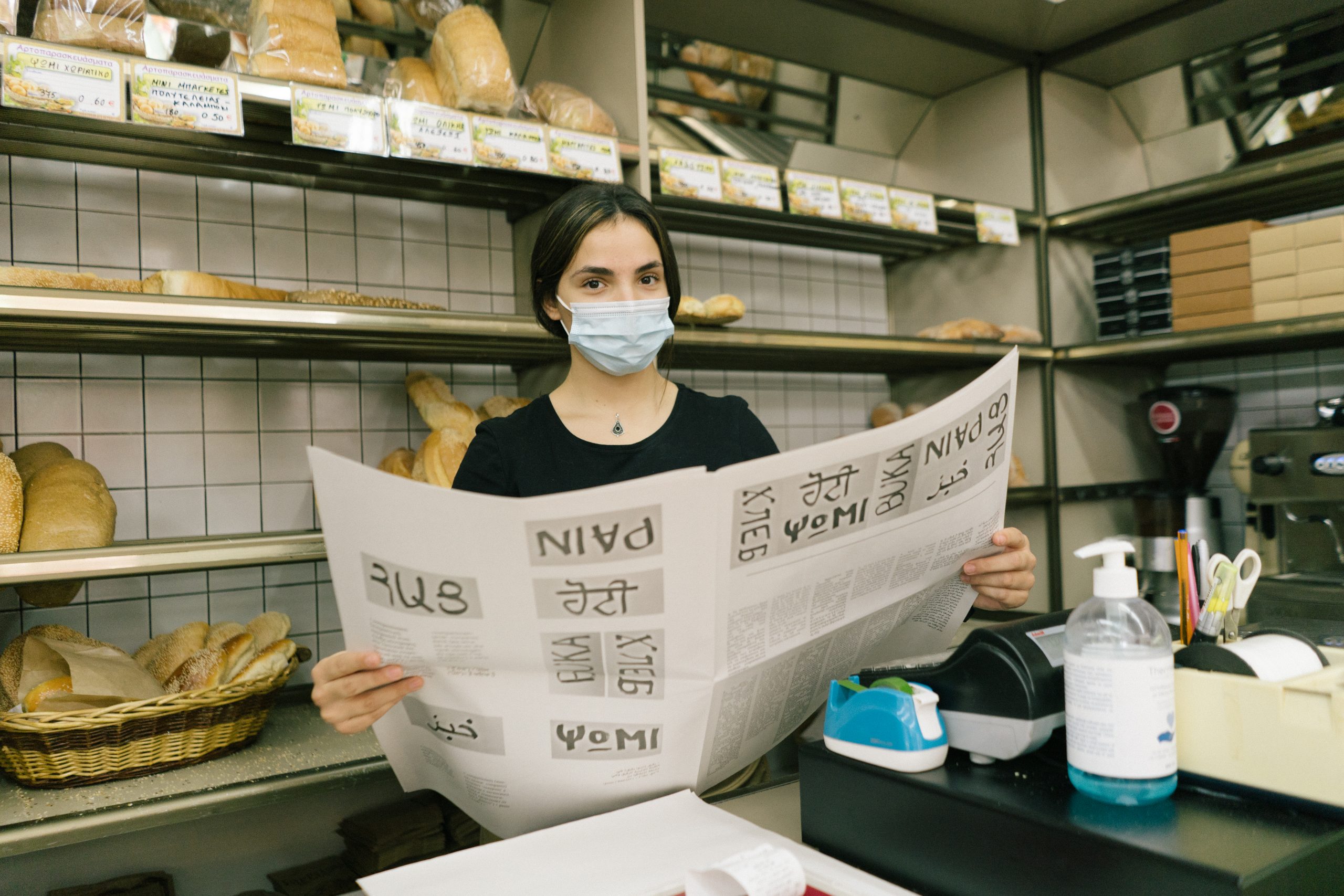 Curated by:
Maria-Thalia Carras
Project manager:
Foteini Salvaridi
Bread is the beginning and end of a meal. It is a time to gather your thoughts. It's the meaning between words. It is the core. It's the in between shared. Its com-pan-ionship.
What do you think of when you think of bread?
Paky Vlassopoulou, in considering bread envisioned a newspaper. Newspapers and bread are fundamental for imagined communities whether homespun or national, instrumental for fulfilling basic rights, nourishment and knowledge. With an empty stomach your voice is starved.
Bread.
With diasporic qualities, crusts shared hand to hand, crumb by crumb while newspapers form publics, create commons. Paky Vlassopoulou is interested in our need for exchange, our want to be in touch and share, she cares about knowledge mediated through experience and how it leads to empowerment and collective action. Acting collectively, working in parallel, laboring for rights.
The text is her form, bread is her subject.
Bread is her subject, text is her form.
Pause.
Language, fonts, sizes, ink are a landscape of potential meanings, a valley of communication. Bread. In Vlassopoulou's text, one author follows the other interjecting thoughts, sowing languages, words. So that form is collective and meaning is moulded together in a constant give and take. Bread. A baker Elisavet Koulouri, an architect Iris Lykourioti and an artist extrapolate what it means to knead, how the chemical reactions that form the invisible micro-architecture of connections and disconnections that erupt into bread are metaphors for the complexity of our political interactions as the body politic vibrates and demands. Grain, cultivation, city states and the written word were after all born concurrently. The complexity of the biological and the political are explored, through bread, with words.
The texts appearing in the newspaper have been translated into the language of (almost) every community that resides in Tavros – Greek, Punjabi, Russian, Albanian, Armenian, Arab and French. It has been disseminated freely in bakeries in the broader neighborhood. Vlassopoulou's newspaper is a response to a need (or a want) for us all to be in touch, to touch, to be touched. So that our senses, currently denied a common response to matter, can return to the haptic and mouths, tongues, words, language.
A shared pause.
When we can no longer sit at the same table, how can we share?
Bread.
Bread is part of The Table and the Territory a European and trans-disciplinary project to develop, connect and enable a community of cultural actors committed to ecological transition and sustainable food to come together, share their expertise, build skills, to develop and evaluate (especially with scientists), to share (in particular with the public) and to highlight (especially with the political actors), the importance of Culture based Solutions, in full emergence on a European scale and in the context of climate change and environmental sustainability.
The first commission in Athens was from by Paky Vlassopoulou.