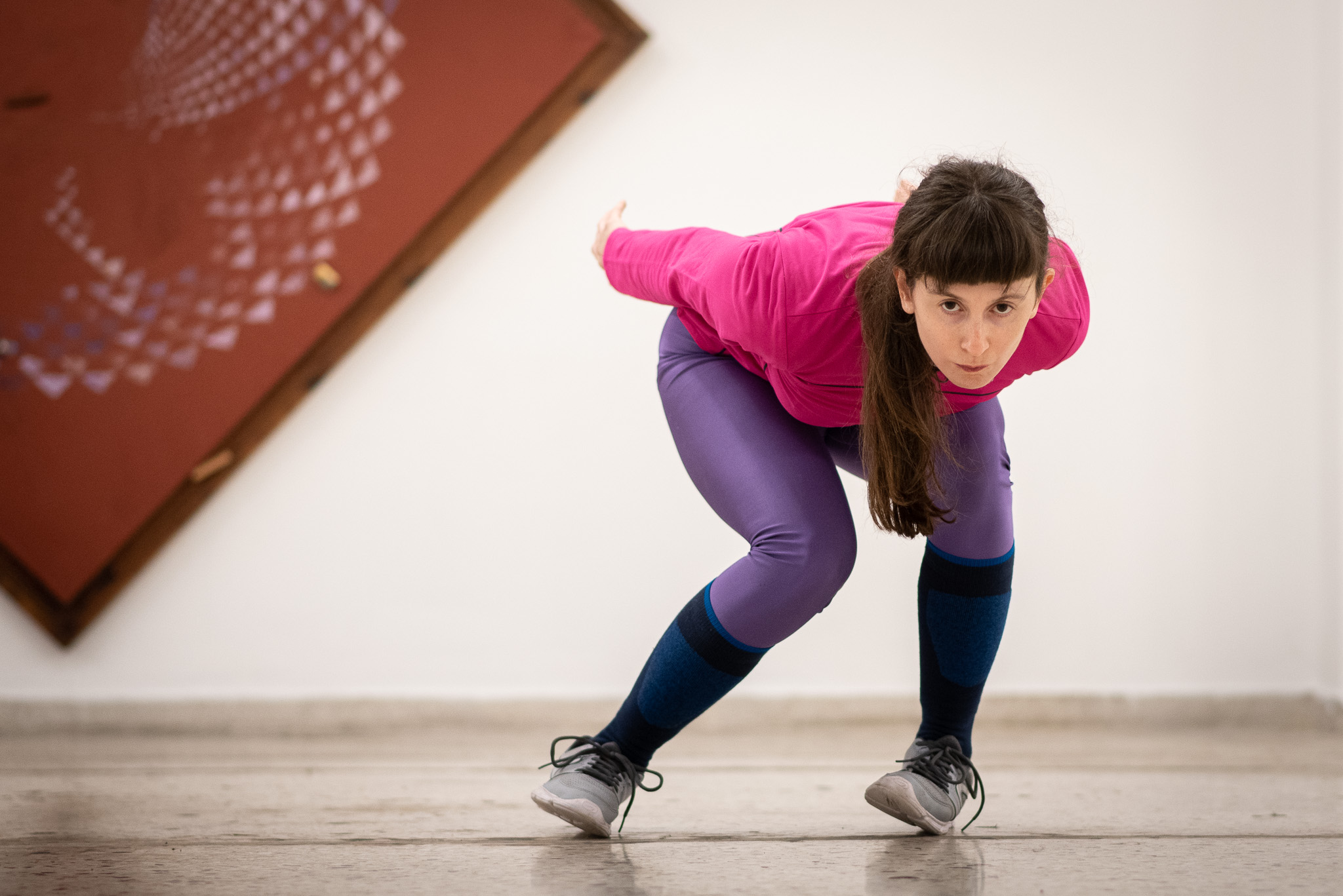 Part of:
There is Nothing Inevitable About Time
Concept and Direction:
Sena Başöz

Choreography:
Sena Başöz, Sedef Gökçe, Canan Yücel Pekiçten
Performance and Dance Artists:
Sena Başöz, Sedef Gökçe, Canan Yücel Pekiçten
Curated by:
Maria-Thalia Carras
Original Soundtrack:
Semih Fırıncıoğlu
Performance times:
19.00 & 20.00
Access:
Anaxagora 33, (1st floor), Tavros.
Tavros Μetro station
In the Alpine ski disciplines 'Slalom' and 'great slalom,' the competitive skier follows a winding course between poles or gates. The course is constructed by laying out a series of gates, formed by alternating pairs of red and blue poles. As the skier tries to go through the course as fast as possible, the poles or gates force her to turn, thus slowing her down.
We are approaching the future at an accelerated rate whilst the future simultaneously speeds towards us. Technological advancements and human intervention in the environment have capitulated us into a climate crisis, a point of almost no return. We must reconsider the planet as we know it. At this pivotal moment, many communities around the world are looking for forms of regeneration and healing. Could the accumulated knowledge by human beings in archives/collections provide a resource?
Commissioned by Block Universe Performance Art Festival, Delfina Foundation and SAHA, Slalom's site-specific iteration for TAVROS is based on the PIOP Historical Archives that TAVROS houses. The archive consists of documents and statistics on the activities of financial institutions from all over Greece,documenting the development of Greece and its economy as a whole and by its sub-sectors, in the 20th century.
Activating this archive through transforming it into narrative requires time. In order to deal with the lengthy process of unearthing an archive as we are fast approaching the end of the world as we know it, an accelerated body must slow down. The skills required by slaloming can help.