Exhibitions, Events
disturbed earth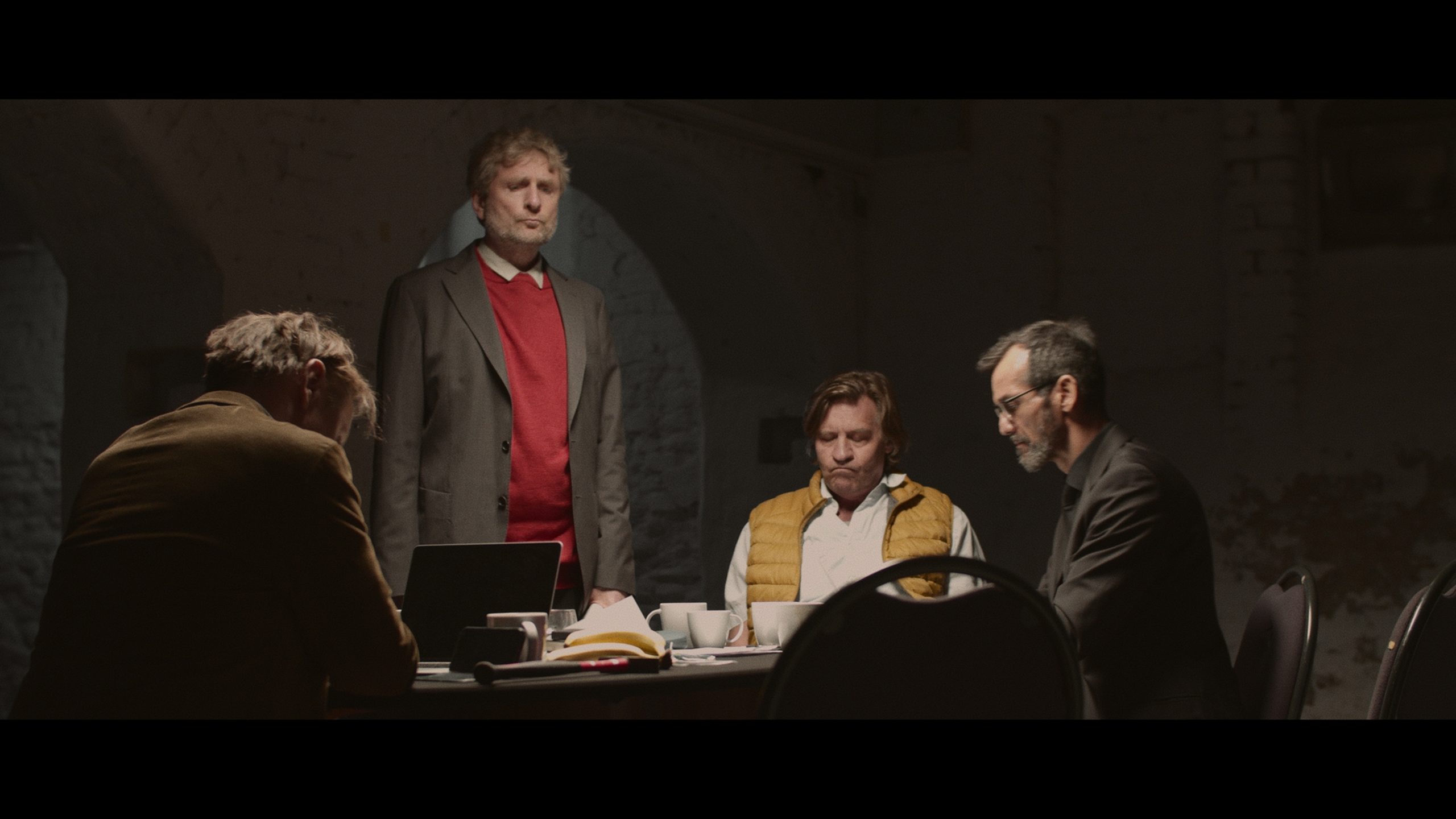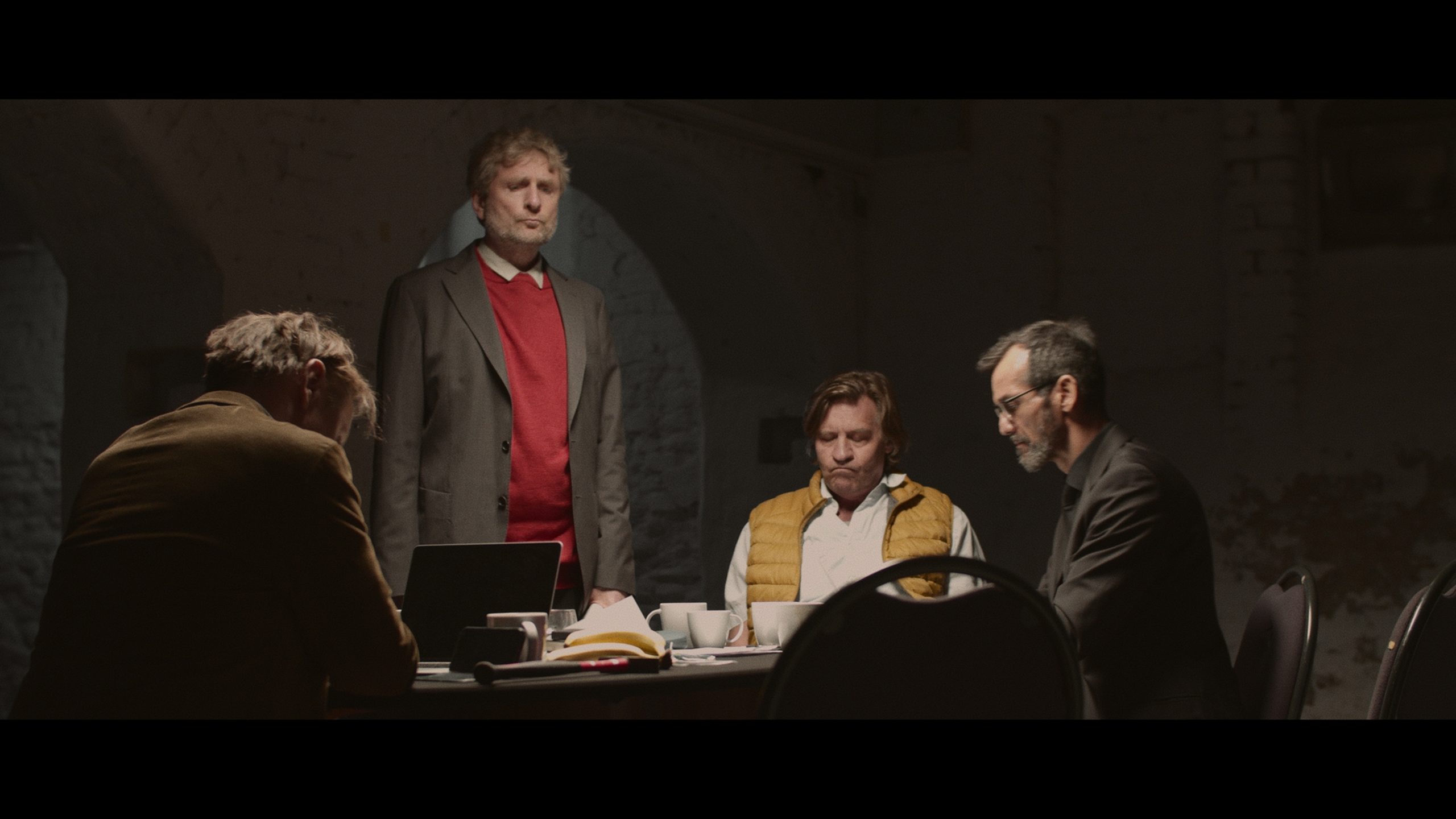 Curated by:
Maria-Thalia Carras
Witnessing Disturbed Earth:
20.30, Wednesday 21st September, a talk between Didem Pekün, Deniz Arslan and Petros Nousias moderated by Maria-Thalia Carras
Opening:
19.00 - 22.00 Wednesday 21st of September
Opening Hours:
Monday-Friday, 17.00-21.00 & Saturday, 12:00-17:00
VO in English with Greek subtitles.
Access:
Anaxagora 33, (1st floor), Tavros.
Tavros Μetro station
Film:
Director: Didem Pekün

Co-Producers: Çiğdem Mater & Maria Thalia Carras
Associate Producers: Dilara Çatak & Paris Helene Furst

Cast:
Arndt Schwering-Sohnrey UN Chief Commandant
Herold Vomeer Advisor
Jörg Witte General
Mike Davies Colonel / President
Mehmet Yılmaz Mr Special Representative
Philipp Leinenbach Expert / Officier

Scriptwriters: Barış Uygur & Deniz Arslan with Paris Helene Furst
Cinematographer: Petros Nousias
Editor: Eytan İpeker

Behind closed doors, the world's leading diplomats and military experts are ineffective, and reluctant about the fate of an entire people, despite all reports from the field and corresponding evidence. The men deliberate, sending messages and directions to other officials, but no decisions are ever made. The tragedy unfolds elsewhere.
The reasons are manifold – some personal ambitions, some bigoted prejudices, some fanatic obsessions – all flavored with the procedural lockstep of bureaucracy, which adds up to a disaster that has been steadily approaching. The final genocide of the twentieth century transpires under the guardianship of the United Nations in 1995 in Srebrenica.
Disturbed Earth is a theatrical performance rehearsal shot in one day – the bureaucratic incompetence takes inspiration from a historical specificity, but it also occurs right now; bureaucrats are incapable of acting on time in the midst of climate catastrophe.
On the opening night, Didem Pekün will be in conversation with scriptwriter Deniz Arslan (scriptwriter) and Petros Nousias (Cinematographer) thinking about the process of writing a script and filming based on an archive.
~
In her work Didem Pekün (1978, Istanbul) combines practice, research and pedagogy. Previously in her essay films, she addresessed how violence and displacement define and destroy life. Currently she researches on a roaming art education platform titled "Elemental Lab" .
Her documentaries and video installations have been shown internationally and received different awards. She is a founding member of Center for Spatial Justice (MAD). She holds a BA in Music from SOAS, an MA in Documentary from Goldsmiths, and a practice-based PhD in Visual Cultures from Goldsmiths, University of London.
After being a faculty member at Koç University, a fellow at Goldsmiths, at Central European University, and at Graduate School @ UdK Berlin, she is currently a visiting lecturer at Kadir Has University, Istanbul (on leave 2022 – 2023).
She is a recipient of the grant the Berlin Artistic Research Program funded by Berlin Senate (2022 – 2023).